We pride ourselves on high levels of customer satisfaction...
J.T. Building Contractors was established in 2003 as a small independent company. We are based in Waterlooville, Hampshire and carry out work across the South East.
Our in-house workforce consists of fully trained operatives, they are fully qualified and conversant with all Health & Safety and building regulations. Our workforce regularly attend training courses to update their expand their knowledge and compliance and have a combined experience of over 50 years!
Bespoke Building Service
J T Building Contractors are able to provide the complete Building Service with all the skills knowledge and experienced required to cater for the individual requirements of the customer on all types of Building Projects. Extentions, Refurbishments and New Builds.
Quality Workforce
We pride ourselves on our team of experienced and dedicated employees and hand- picked sub-contractors with whom we have an excellent working relationship.
Clear Builder Client Communication
Principal Project Supervisors, with regular builder client meetings to monitor the progress of the project.
Health and Safety
J T Building Contractors are very aware of the importance of health and safety particularly in the work place and have an on-going training matrix for all of their employees to ensure current H S E regulations are adhered to.
---

We offer FREE consultations and estimates to both private and public sectors. The majority of our work comes through word of mouth and personal recommendations which is the best compliment we can hope for. We always look after our customers so they come back time and time again!

Our clients are at the core of our business and we always ensure we deliver the best possible service. The quality of our work is a reflection on us - so we ensure it is of the highest standard.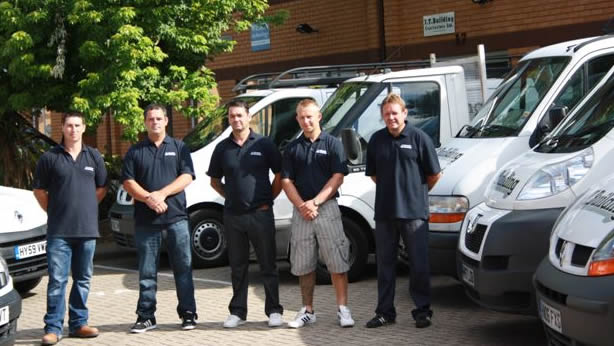 We pride ourselves on working closely with our clients to ensure the highest level of customer satisfaction with promised timeframes.
For further information or to chat about your project, give us a call today on 023 9225 9258